Posted: November 16, 2013
Filed under:
Uncategorized
| Tags: Arts, christmas, Craft, freebie, Knitting, Knitting and Crochet, Knitting needle, magazine, patterns, scandi, scandinavian, Wool, Yarn
Leave a comment
Do you want to knit some Scandi mittens or socks for the cold winter months ahead?
You can get a free set of wool, needles and patterns in this month's 'Let's Knit' magazine. The wool is in red, white and grey so will give a classic Scandi colourway to lots of lovely projects, though it is intended for some baby accessories. For £4.99 this seems like a good deal if you want to make a start in your Nordic knitting career.
The magazine also includes a pattern for some Scani-inspired Christmas socks, among many other yarn projects.
There is a preview of the December issue here and you can also check out the rest of the Let's Knit website.
Have you made some Nordic knits? Or found some good patterns?
---
Posted: November 15, 2013
Filed under:
Uncategorized
| Tags: coffee table, Copenhagen, danish, design, furniture, interiors, living room, nordic, oak, Sainsbury, scandinavia, scandinavian design, scnadinvian
Leave a comment
A Nordic-inspired coffee table caught my eye while flicking through GoodHomes magazine at the hairdresser's this week.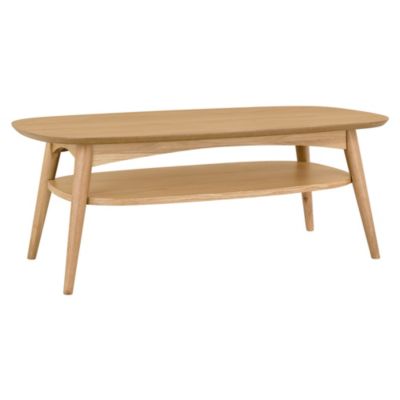 Turns out it was the aptly-named 'Copenhagen' model by Sainsbury's. It is part of a range which also includes a console table, media storage, shelving and some very cool nesting tables with a 60s/70s vibe.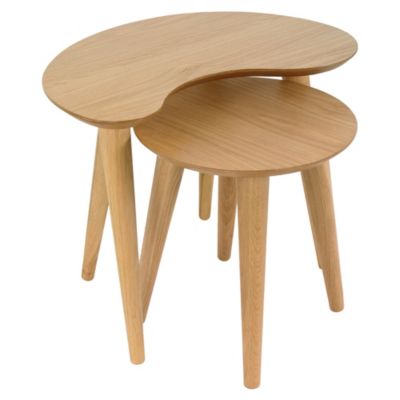 The range starts at £149 so would definitely come under the 'investment' price bracket for me (and the £738 oak bookcase can be added to my 'dream Swedish flat' moodboard). The items seem well-built and solid and the two reviews online are very positive.
Sainsbury's 'Copenhagen' living room furniture range
What are your favourite items from the range?
---