Posted: March 30, 2014
Filed under:
Uncategorized
| Tags: cooking, spoons, sweden, swedish, yum
Leave a comment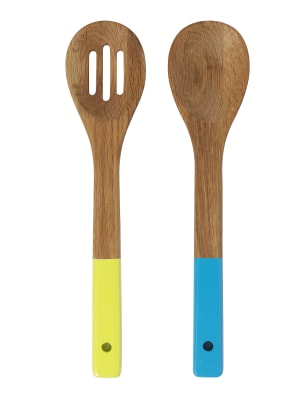 '
Maybe it's the Swedish colours on the handles of these wooden spoons, but for me there's a definite help-yourself, dinner at the summer house vibe from these…
£9.50, M&S
http://www.marksandspencer.com/2-pack-wooden-spatula-set/p/p22276995
---
Posted: March 28, 2014
Filed under:
Uncategorized
| Tags: mammon, nordic noir, norge, norway, norwegian, scandi, scandinavian, thriller, tv
Leave a comment
Norwegian mystery/finance/journalism thriller Mammon begins tonight at 9pm on More 4.
From the Channel 4 website:
An intricate and compelling thriller about greed and the murky underbelly of finance, politics and journalism, Mammon follows six days in the life of uncompromising journalist Peter Verås who uncovers evidence of financial fraud involving Norway's elite.
I have never watched any Norwegian drama before so I'm curious how it will compare to its Swedish and Danish cousins.
Read more at the Channel 4 website: http://www.channel4.com/programmes/mammon
Will you be watching?
---
Posted: March 5, 2014
Filed under:
Uncategorized
| Tags: cheese, danish, delicious, finnish, food, herring, köttbullar, knäckebröd, lidl, meatballs, norwegian, scandinavian, shop, sill, swedish, yummy
Leave a comment
From tomorrow, Lidl are selling a variety of Scandinavian specialities, including knäckebröd, köttbullar and sill (crisp bread, meatballs and pickled herring). The selection includes Swedish almond torte, Norwegian cheese and Finnish mustard. Danish pork scratchings are on the menu, too  (though I didn't realise they were a Danish speciality..?) And liquorice lovers are in luck as there a couple of strong Nordic varieties on offer.
Will you be rushing out to Lidl tomorrow? On my list are cinnamon buns, crisp breads and maybe some biscuits. What will you be picking up?
See the full selection of Scandinavian treats here: http://www.lidl.co.uk/cps/rde/SID-6EEBA499-E85B3532/www_lidl_uk/hs.xsl/5235.htm
---